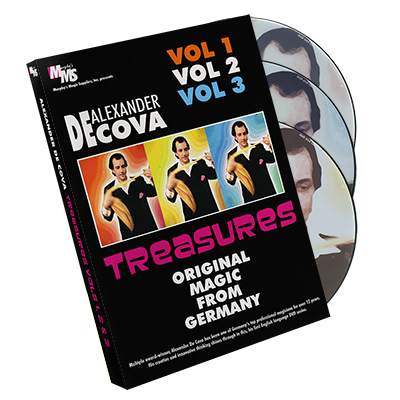 Treasures Set Vol 1-3 by Alexander DeCova - DVD
RM319.80
RM192.00

Save: 40% off
All Testimonials
---
Saturday 06 June, 2020
I successfully received my item, I'm so glad to know this website, its a great site for Cardistry, Magician, gamer to get they struff, Trusted and great seller.
---
Saturday 11 January, 2020
I am extremely satisfied with my purchase. You guys are the BEST!!!!!!! Will totally be ordering more from TMS in the future! THANK YOU!!!! :)
---
Sunday 22 September, 2019
It's hard to come across a website that sells almost any type of playing card you can think of. The list of items on this site is endless! I bought a couple of decks from this site and the shipping was free. Would recommend 10/10.
---
Thursday 19 September, 2019
Wow, TMS is so great and reliable... it's my third deck I buy in TMS... I hope any magician in Ipoh I can meet so I can learn more trick...
---
Wednesday 24 July, 2019
good product quality and fast delivery..good wrap packaging's..
---
Your IP Address is: 3.87.250.158